Our long-term goal is to make arts education accessible to everyone in the greater green bay area. We want our community to embrace and support the arts. We believe This starts with our youths' ability to experience it and their appreciation of it.
Whether a child wants to be a Broadway actor or a nurse, we believe scholarships for the performing arts enable students to explore their creativity, gain self-esteem and further their educational development. Without these scholarships, many students would not be able to participate in classes. We want to enrich their lives and the community.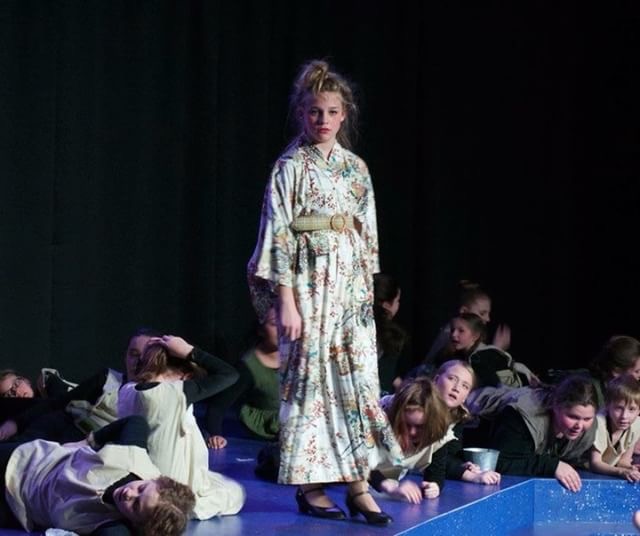 "I have had the opportunity to be involved in Birder Studio classes for about 10 years. In those past years I have received 2-3 scholarships and they have helped my family and I tremendously. Since my two sisters and I are always involved in the studio somehow, scholarships have helped us in being involved in more classes and productions. Thanks to the scholarships, I've had the opportunity to have more acting experiences and I couldn't be thankful enough!!"
<--Alina as Ms. Hannigan in "Annie"
Talent Based 2016-17 Season
"Birder Studio has made a huge impact on my life. Including boosting my confidence, teaching me the importance of being true to myself, and learning to feel comfortable in my own skin. Being a scholarship recipient has helped me to continue my musical education in doing what I am passionate about."
Amelia as Dorothy Brown in
"Thoroughly Modern Millie"-->
Talent Based 2016-17 Season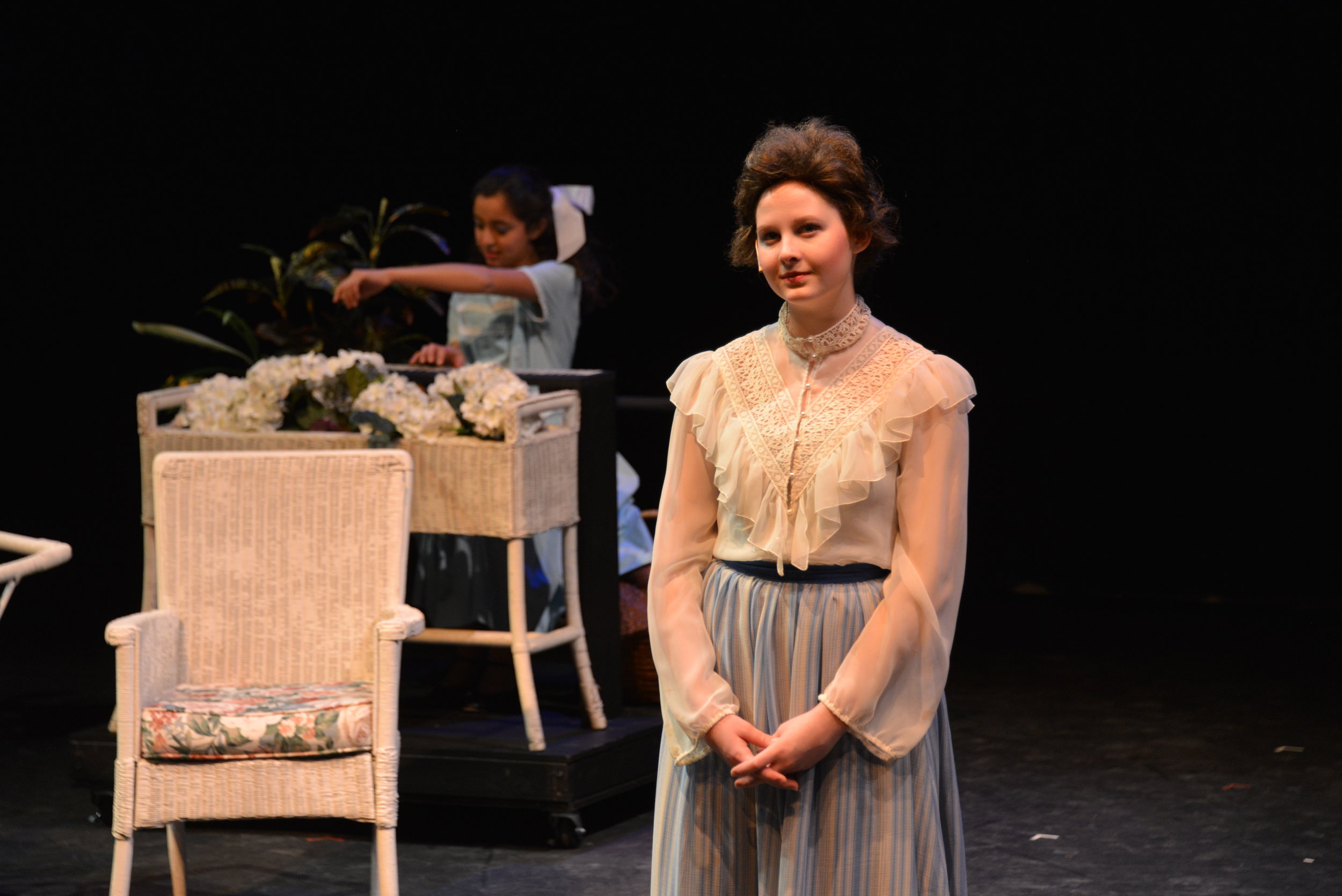 "Performing has changed my life! It is my absolute passion."
Mallory as Marion in "The Music Man"-->
Talent Based 2014-15 Season
With the help of our donors and sponsors we provide talent and need based scholarships every year. Please find more about getting involved below: